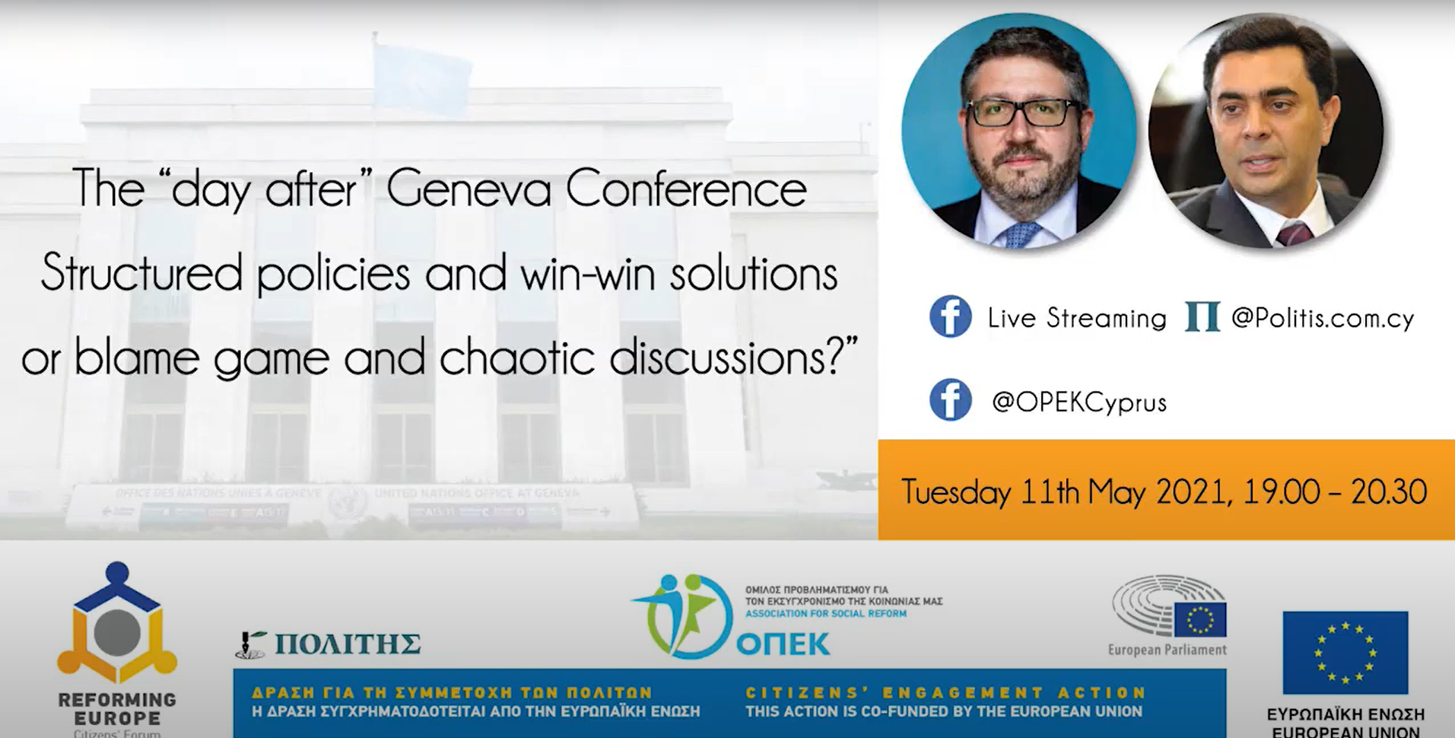 Introduction - Coordination: Kyriakos Pierides, Vice President of the Board of OPEK
PART A (in Greek): Harry Tzimitras, PRIO Cyprus Centre, Director
PART B (in English): Özdil Nami, former Negotiator of the Turkish Cypriot Community
PART C (both in Greek and English): Comments and Questions
TOPICS TO BE DISCUSSED
Is there a strategic shift to permanent division?
How can we revive the BBF and UN body of work?
What does result oriented process mean and how can we achieve it?
What is the impact on bicommunal relations?
How will Geneva affect EU-Turkish positive agenda? Which is the role of EU on searching for solutions?
The event takes place in the context of the project "Citizens Forum to Reform Europe"
See here